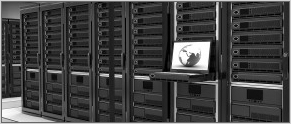 Shared resources such as databases, peripherals, and applications require a scalable and protected network. Internet connectivity must be fast, secure, and easily accessible, and maintenance of these systems requires centralized or remote management tools. With so many variables to consider, it's beneficial to have an expert to strategize and deploy your system and network administration. Our Network Technicians specialize in providing customized solutions, helping companies perfect their systems and meet their networking requirements. Our Technicians have access to the most current product information and hold many third-party certifications - enabling them to help implement the best solution for your needs.
Quadrant Technology staff are trained in:
Routing and Switching - Sales and Installation
Permissions-Based Network Security
Operating System Implementation and Management

Network Infrastructure and Troubleshooting
Wireless Security
Cat 5 Cabling
Quadrant Technology specializes in providing complete network solutions tailored to the specific needs of each Client. Our company is dedicated to providing world-class information technology products and services with a focus on exceeding customer expectations. Quadrant designs, deploys and supports various types of infrastructure solutions for Clients along the Emerald Coast including: WAN, LAN, Wireless, Servers, Desktops and Structured Cabling
Quadrant Benefits:
On-site response in as little as 2 hours
Electronic Fault Notification - immediately alerts you of a problem (requires monthly monitoring fee and applicable setup costs)
Single Point of Contact for all of your technology needs
Well trained and knowledgeable staff
Over 16 years of network experience
Network Services are billed at $100.00 per hour during normal business hours. Additionally customers may pursue maintenance contracts or prepaid blocks of hours at a discount. Please contact the sales department for additional information.